A Letter from George Siavelis
P.O. Box 26 Gila, NM. 88038
(575) 538-1038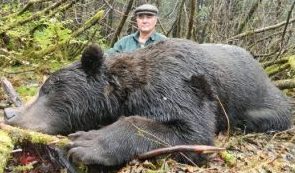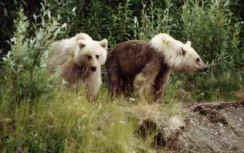 Dear Hunter,
Thank you very much for your interest in my Alaska guide service. I will try my best to familiarize you with my operation and cover some of the most commonly asked questions.
I operate a very, very personalized business. I believe it is very difficult to find another Brown bear guide that takes fewer hunters or puts more into each hunt than I do. There have been several articles and write-ups in major hunting publications about my brown bear guide service over the years. I've been personally guiding hunters in the field for almost All of my adult life. References from my past clients I believe illustrate my experience and professionalism. Fair chase, honest hunts, and 110% effort on my part are guaranteed.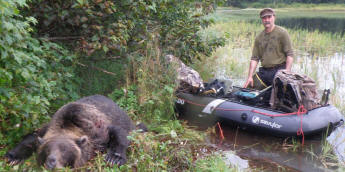 I lived in the roadless bush, year round, in my hunting/guiding areas for many years. I learned the big animals habits and movements by living with them all summer and throughout the year. I really know these areas of Alaska.
I think it should be very important to hunters, exactly who's gonna be guiding them in the field on the hunt. I guide most of my clients myself (I truly enjoy this stuff). One exception to this would be of course if 2 hunters came together to be guided at the same time. With most reputable outfits hunting brown bear these days you will pay a higher price than my price and still won't be actually guided in the field by a licensed Master Guide with my experience. I've been in this industry for virtually all of my adult life. Call me to see if I can guide you myself on a particular hunt (575)538-1038.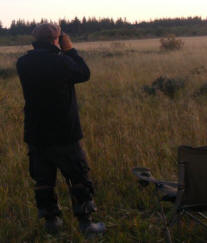 Usually I have only one to three clients in the field at a time and with the many different camp location possibilities that I utilize, we have choices of where to hunt. Very few brown bear guides can say that. Because of my small volume business and large areas we don't even have to hunt the same places from year to year.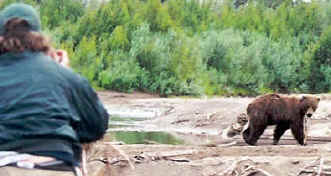 You will hunt fair chase on foot, and / or by canoe, and truly taste the real Alaska, and learn a great deal on my hunts!  Following the hunts most of my clients tell me, in addition to experiencing a rugged corner of the world and seeing abundant game, they truly Had Fun!     
A reality in this area of Alaska is it is always possible to have to fly out of camp a day or two early and so lose hunting time because of a large storm coming in that would prevent us from leaving camp for several days. This seldom happens, but is always possible. If we definitely need to be out of camp on our previously scheduled day of departure, then we do not hunt the evening of the last day, as we would not be able to recover a wounded animal shot just before dark on the last evening. Each day on fall hunts, we hunt the morning til about 11am or so, and the evening again around 4 or 5 til dark. We come back to camp in the middle of the day for a good meal and a break til the evening hunt.
Staying mobile is often the key to success when hunting Alaska's big game. The absolute highest quality lightweight spike camps are used. These medium sized nylon tents and equipment are designed for Alaska's sometimes high winds and adverse weather conditions. Usually the camp will be flown in and out with you, setting camp up the day you fly in and taking it down the day you fly out.
Hunters fly commercially into Cordova via Anchorage. Hunters need to arrive in Cordova on the day before you are flying out to camp, which is 2 days before the beginning hunt day. Of course this is Alaska and sometimes ol' Mother Nature has something to say about it, changing our itinerary! It is quite common to lose hunting days because of weather or other natural conditions in Alaska. There are several hotels in Cordova, but make sure you have reservations months before leaving, as there can be no available rooms at times. Air charter costs for the hunter to fly from Cordova to camp (which are not included in the hunt price) vary greatly and depends on the exact location of camp, the air taxi service used, whether there's 2 hunters or 1, the type of plane needed, and the air taxis' prices on that particular season. It has been running somewhere between $1,250 and $1,950 per person. Check with me each season to see what it's currently running, so you'll have an idea what it will cost you. I usually have a satellite phone in camp for emergencies only and to communicate with the air taxi service. Some of the camps are in locations where even satellite service is very poor …consequently I do not have enough battery power or air time for hunters to call home or the office, so if you need to do that during the hunt, you'll need to rent a satellite phone and bring it with you on the hunt.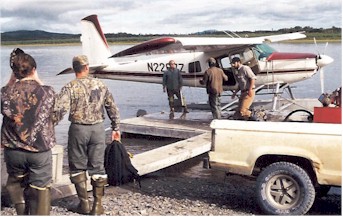 Capes and hides are professionally expedited by an expert in Anchorage in an effort to go that extra mile and help assure safe and sound delivery of your hard-earned trophies. The cost for this usually runs between $175.00 and $450.00 per cape or hide, and includes shipping to your home or taxidermist of choice. For more updated pricing I suggest contacting our Anchorage expeditor directly. A hyper-link to their website is available on our "Links" page which you can access below. Keep in mind, once an animal is down at least some hunting time, and depending on circumstances, sometimes a significant amount of hunting time during the hunt is used to take care of trophies etc. Some of your guide's time may also be required to properly flesh and preserve your capes to help assure they are delivered in good shape. Meat salvage logistics and cost is not an issue for brown bears of course.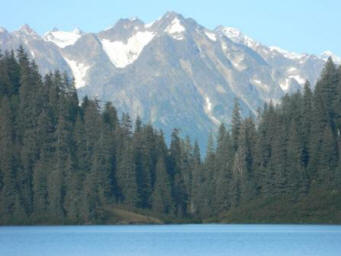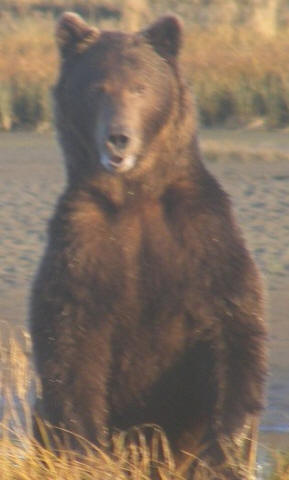 I am certified for Alaska Game Management Units 6, 17, 18, 19, 25, and 26. I am currently specializing and focusing exclusively on big brown bear hunts along Alaska's Gulf Coast due to the increase in their numbers and the reduction of the ungulate populations across Alaska. These areas have some very dense populations of bears of exceptional size. All five pacific salmon species are found in our streams and in heavy numbers. Bear populations are up and hunting pressure in these remote areas is relatively low and so unlimited licenses and tags can be gotten through the mail or on-line at will. Recently, I've been focusing on fall hunts (opposed to spring hunts) because the bears are concentrated along the streams, and it is simply easier to be very up close to more bears. I've also been focusing on early fall hunting when the bears are more likely to still be in their summer fishing habits along the streams and not dispersing all over the area, or moving to the higher country. At this time the days are still very long, so the bears aren't quite so nocturnal, and there's more hunting hours. I have learned over the years this is very important. The weather is usually milder too. Many brown bear guides can't do this, because their season opens late. It's a real kick in the butt to hunt these great bears right on the salmon holes where they're fishing everyday. You have a good chance to kill a very big brown bear in this area.
Hunters booking 2 on 1 hunts should keep in mind that all guided hunters in Alaska are required to stay with their guide during the entire hunt. This means that hunters sharing a guide should be of similar physical condition, temperament, and at least somewhat be looking for the same type of things (both tangible & intangible) from the adventure. In addition, every hunter should have Alaska Fish & Game send them a copy of Alaska Game regulations and they should read them and understand them thoroughly to see if an Alaska hunt is right for them. Wounded animals count towards a hunter's bag limit. Bowhunters hunting "archery only" hunts and all bow hunters born after 1986 must have a bowhunters certification to hunt big game in Alaska with a bow. If you ever have any questions about anything, give me a call.
Remember, large outfits depend on the numbers game for success. They know that if they run enough hunters through their camp, they're gonna get some good references to sell their hunts. I put much more attention into each hunt and must at least try to do everything possible to make sure every client is happy. I only do a few hunts a year.
Hunting camps are accessed by aircraft, but that is where our use of aircraft ends. We hunt strictly fair chase. More and more brown bear guides all around me are relying on aircraft and/or high tech snow-machines to "get their bear". When you harvest your outstanding trophy with me you will have done it not only completely legal, but by an ethical standard that is higher than even the law requires, and that's a worthwhile endeavor.
Availability is extremely limited and so these adventures book well in advance.
I hope I have helped you some and I am eager to help more if I can. Even if you just want some general info about Alaska, feel free to call and I will help if I can.
I truly love hunting big brown bears and this awesome country called Alaska. So please don't hesitate to give me a call right now to chat.
(575)538-1038

THANKS AGAIN
Sincerely,