Alaska Brown bear hunting guide George Siavelis has a U.S. Forest Service Priority Use Permit in the Chugach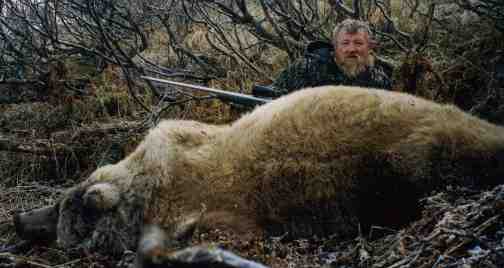 National Forest, Cordova Ranger District. George lived, hunted, and trapped in the Alaskan bush year-round for many years and scouted many areas. George has chosen the best areas that he has found to hunt in. These game management units along the coast are indeed prime brown bear habitat and have very high densities of bears and produce some very large trophies. Recently the Alaska Board of Game has been taking steps to deal with the higher brown bear populations in some of these areas!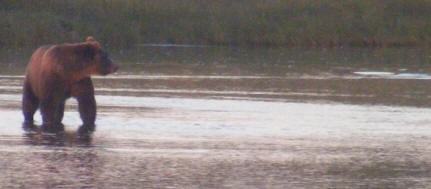 During the last few years, the focus has been on the fall hunts when the brown bears are concentrated along the small salmon streams. Consequently, more bears are seen at very close range. In fact, George likes to hunt right on what he calls the "salmon holes", where the salmon congregate, and the big brown bears are actively fishing everyday. These coastal wet areas are lush, and rich in a diverse variety of wildlife.  
Imagine sitting quietly under a dark spruce,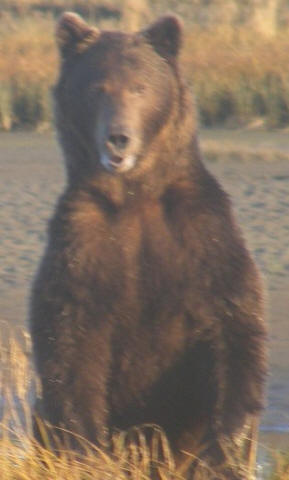 watching a powerful brown bear explode into a charge …running down a fleeing salmon …just yards away!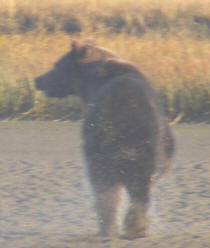 We watch and hunt brown bears at very close range!  
All photos on this site were taken by George Siavelis or his clients on these hunts